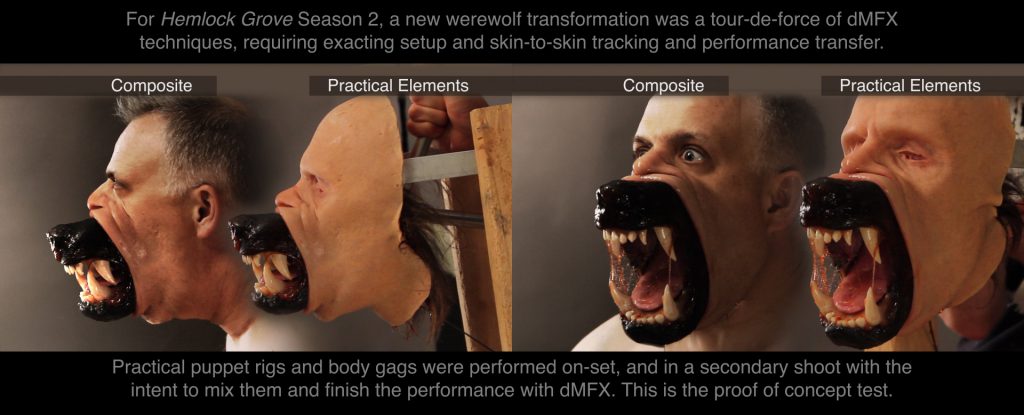 Digital Makeup Shines at VES Awards
The Visual Effects Society has nominated Hemlock Grove as one of its finalists for best visual effects in a television program.  It is an achievement to have digital makeup effects (dMFX) nominated for such a prestigious award, and hopefully a trend for the community at large for acceptance of the craft. It is an honor to be part of that crew, and to be nominated by our peers.
Below is a press release about the work, and a link to a video showing some of the many shows in 2014 involving the dMFX, and MFX teams in the united States, Ontario,  and British Columbia.
Article:
Or this one from Animation World News
If embedded player is slow, follow this link to the Video:
https://www.facebook.com/video.php?v=821253691243633
AG