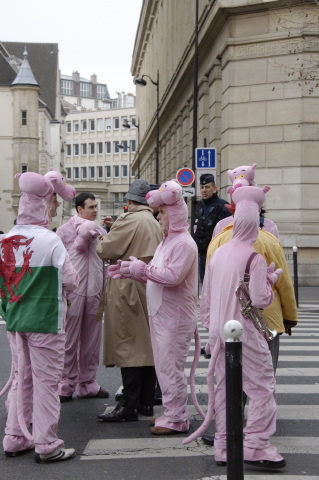 Join VFX.  See The World!
I love my Skechers Midway tennis shoes. Older, used pairs of the shoe sit in the back of my closet in vain hope for a re-issue of the particular model — eventually I face reality and have to throw them out. I really like how the shoe looks, but the old shoes are more than just footwear; the shoes in many ways are memories. those shoes have walked in my footsteps, and are now of the places that my life, and my career in VFX have taken me.
As government subsidies from several countries open up new areas for visual effects outside of Hollywood, there is a growing number of places worldwide to work.  It is common practice these days to cast multiple VFX vendors, as you would actors, or crew, and increasingly from multiple countries at the same time. I had always considered that this career would be rather stationary, as it had hitherto been, but massive globalization is the order of the day.
How far I have walked for VFX, which is a thing I never considered when it all started.  These shoes have walked the Earth of India, France, The Netherlands, Several provinces of Canada, The United States, and South Korea — in every weather condition.  All because of the modern realities of a Visual Effects Career. Their story is in their appearance. These shoes have character, memories, and a place in my closet of honor — for now.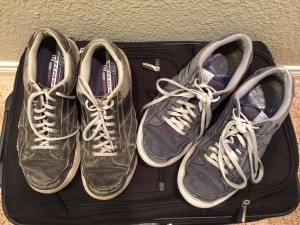 *Photo at top of page is From protests during negotiations in France to bomb Libya. VFX brought me there to see that!
AG
Written in Shanghai, China