Todd Masters and Johnathan Banta At The Digital Days Conference.
The Digital Days Conference kicks off Saturday Feb 1, 2014. Todd Masters and Johnathan Banta (spelled wrong on their website) of MastersFX join a panel Sunday to talk about the convergence of practical and digital effects.
Join us as we talk of the crossing between digits and digital.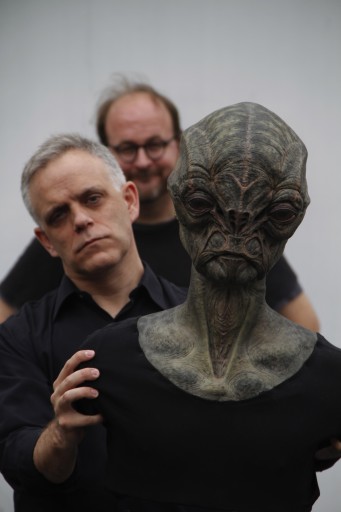 UPDATE:
The time of the panel has changed to
SUNDAY FEB 2, 12.45pm – 2.15pm
EA Theatre: The Bigger Picture

This is the time the online program shows:
Sunday     1:30pm-3pm Theatre:
The Bigger Picture Integrating Practical & Digital FX – Modern Methods for Mixing Movie Mediums.
Moderated by Emmy Award winner Todd Masters. Panelists: Johnathan Banta, Peter Deluis, Greg Middleton. Rob Gray, Curt Miller. This panel of industry experts will discuss the pros and cons of mixing practical and digital FX, to create seamless results. Join award-winning artists and directors from Almost Human\ Falling Skies, Elysium and True Blood. as they share their experiences. show examples. and debate practical and digital methods in visual effects.