Almost Human Concept Art
Occasionally a sketch can become something else.  I have taken to the iPad for illustration, as many have over the past few years.  it is convenient, and allows me to do more finished work as well as sketch on-the-fly.  Tasked to do some concept illustrations for the series Almost Human, I quickly re-purposed one of my sketches for varying concepts of android design for the (unfortunately) cancelled show.  Here are some of them: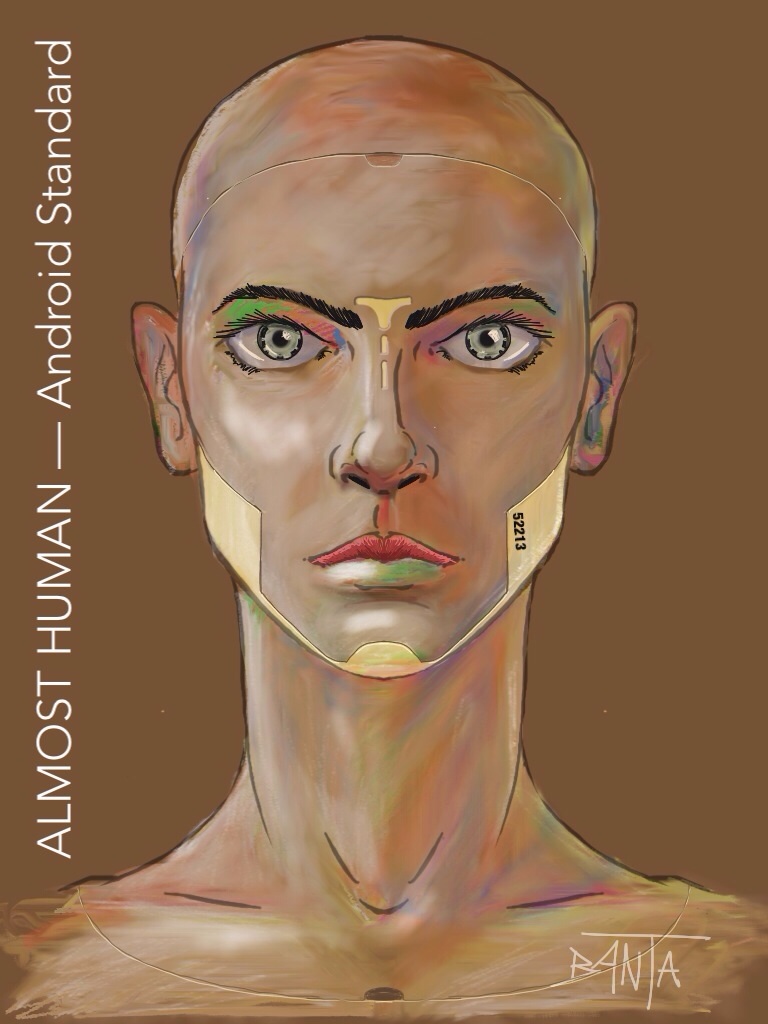 The unique elements in this were the hot-shoe attachment on the bridge of the nose, and detachable jaw kit for extra equipment packages.  These were utility appliances after all, and needed the ability to do more on a moments notice.  I introduced the idea of a barcode iris to identify the individual robot, as they all look the same.  Being too human was a crime, from my design standpoint.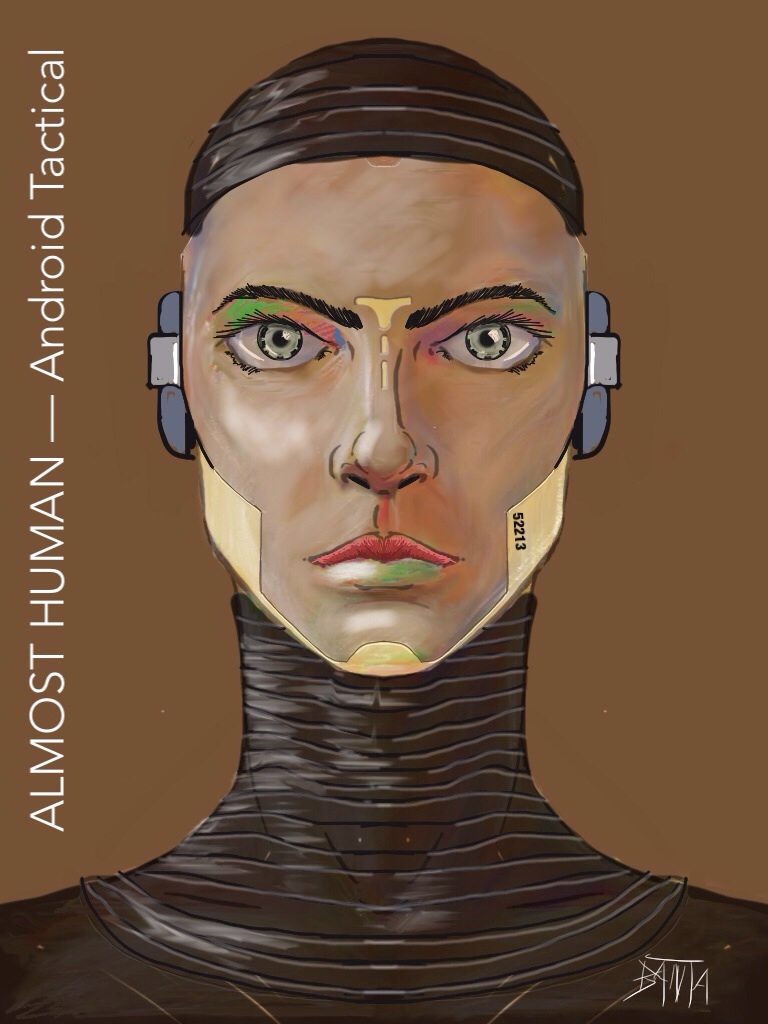 The interesting thing is that my design process was kept aloof from any other designs, and similar concepts came out of both teams for the android in tactical mode. Many artists contributed to the final look, which were led by practical makeup from the MastersFX team. Go team!
I miss this show.  It was well written, well acted, and handled many controversial topics similar to the way Star Trek did in the past.  Its fingerprints were similar to the original pitch of J.J. Abrams Fringe (I did vfx for that one), and thoroughly entertaining.
AG
*This post was previously part of the AG_Sketchbook series.  It has been moved to Lost Concepts